General Manager's Message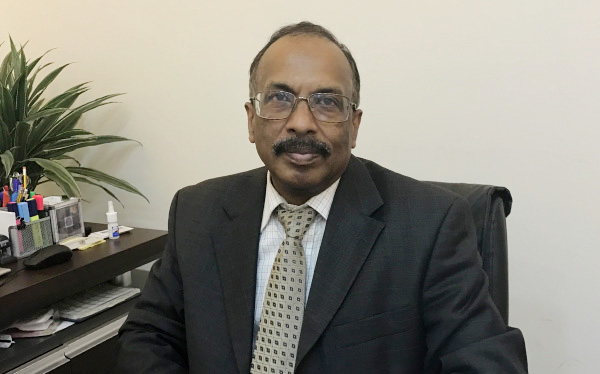 Marching Forward
As Qatar moves closer to hosting the 2022 World Cup, there is a sense of optimism and enthusiasm in the air. While ordinary residents are excited at the prospect of witnessing the world's most important sporting event on their own soil, companies in Qatar, both old and new, are excited at the business opportunities this will bring. And the rulers are proud of catapulting Qatar to the forefront of nations with their rare vision and courageous decisions.
As a company which started operations in 1989, MARC has grown with Qatar. Thirty years is not a small period in business. During this journey, we have seen opportunities and obstacles, hard times and good times, but throughout this entire period, we were singularly focused on being the best partner for our clients and gradually rose to become a leader in providing Heating, Ventilation and Air-conditioning (HVAC) services in the country.
In this age of cut-throat competition and fast-changing technology, there are a few things which mark out MARC from our competitors. First, our unwavering commitment to quality. Our approach is holistic. When we talk about quality, it's not the broad parameters that we are looking at, but minute details of a project to the level of nuts and bolts, which make a huge difference in the life of a project. This eye for every detail has won us the appreciation of our clients.
Third, we have a team of highly experienced and talented engineers and professionals. MARC also brings to customers cutting-edge technology, which we do in coordination with our global partners, and therefore is able to offer sustainable and environment-friendly solutions in HVAC systems.
Since its inception, MARC has been associated with several prestigious projects in Qatar. Our clients include giants in the petroleum sector, major private companies, government and public sector institutions, and individuals. We go out of our way to become the first choice for all our clients. Thanking you,
T.A.J. Shoukath Ali
Managing Director