Divisions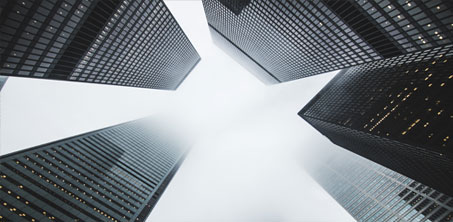 MARC's growth into one of the leading companies in HVAC systems in Qatar comes from its willingness to take up all kinds of projects, irrespective of the size of the project and the size of the client. In the scorching climate of the Gulf, air-conditioning and ventilation systems are an integral part of every construction and contractors and builders naturally seek HVAC solution providers who can provide the highest standards of quality and the highest standards of service. Sustainable solution is a term much revered in this industry, but sustainability doesn't come easy. It's the product of several key factors: expertise, experience, execution, technology and planning. MARC excels in all these areas. It's for these reasons that clients seek us and after working with once, they come back to us again for future projects.
MARC treats all its clients, whether big or small, with equal importance because for every client, their particular project is 'big' and important. But for the convenience of the execution of projects, we have three divisions: Large Projects, Small Projects and Facilities Management.
Large Projects
This division handles projects valued at one million Qatari riyals and above, or with a cooling capacity requirement of 150 TR and above. Most of our projects fall in this category.
Small Projects
This division handles villas and residential properties, or jobs below 100 TR, and also refurbishment jobs and alteration works etc. We have installed the HVAC systems for thousands of villas, including those of prominent Qatari personalities and industrialists.
Facilities Management
Timely and proper maintenance of HVAC systems prolongs the life of these systems and maximises efficiency. MARC provides a range of innovative and inspiring solutions to keep your facilities in perfect condition.
Preventive maintenance of air-conditioning and heating systems provides a raft of advantages that can guarantee you peace of mind, sustainability and cost-reduction. Periodic inspections can help detect defects that can be fixed before they turn into bigger problems, resulting in the breakdown of the system and financial losses.
Benefits of Preventive Maintenance

Energy efficiency and cost savings
Long life of air-conditioning systems
Prevention of diseases by preventing bacterial infections
Cost reduction through avoidance of system breakdowns
A flawless, efficient and healthy working atmosphere for greater productivity
Annual Maintenance Contracts

Our annual maintenance agreement for your air-conditioning, ventilation and heating systems comes standard with two annual inspections of your unit or it can be tailored to suit the requirements of your facilities. We offer the most cost-effective and efficient services with a high degree of trust and reliability.
MARC currently offers facilities management services to a large number of clients, including existing clients and new clients.